Turntable
Het kunstwerk Turntable heeft als doel de creatieve, culturele identiteit van deze bijzondere plek te weerspiegelen.
In honor of Rotterdam Ahoy's 50th anniversary, Arttenders and Jonas Vorwerk created Turntable: a musical gift to the city. The interactive installation is a brand-new beacon for Ahoy that serves as a gathering point during events, but also has a natural appeal outside of these that invites physical interaction. Turntable, inspired by a traditional record player, is a moving auditory installation that is driven by its audience in a playful and intuitive way.
Photo's by Set Vexy
Location
Een plek te creëren waar we bezoekers en bewoners kunnen uitnodigen en inspireren om samen te spelen, ontdekken en fascineren.
Concept
Mijn doel is om mensen met elkaar te verbinden, unieke ervaringen te creëren en te enthousiasmeren om samen aanwezig in het moment te zijn.
Kunstwerken met ruimte, om als bezoeker, zelf nog invulling en creativiteit aan te geven. Hierbij gebruik ik graag geluid, licht en de nieuwste technologieën op een slimme, speelse manier toegepast.
Prototypes
Making of
Opening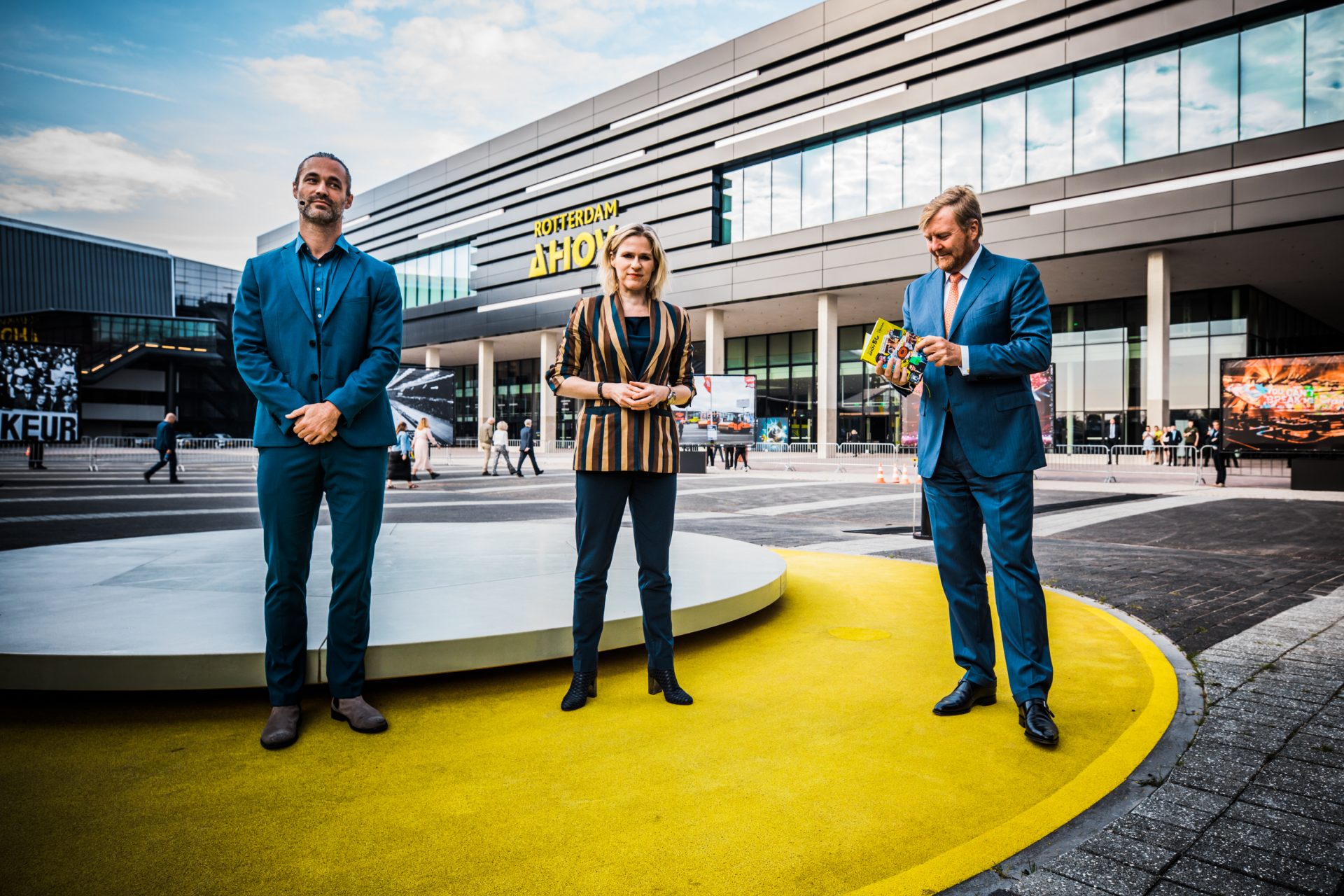 Links
See more artworks