Turntable
Turntable was created on the occasion of the 50th anniversary of Rotterdam Ahoy with the aim to bring the spirit of this important entertainment venue outside of its doors and out into the public.
This permanent installation inspired by djing expresses creativity and joy through music, motion and light. By combining the mechanics of a scaled-up playground spinning disc with the functionality of a record player the artwork offers a new urban podium to the city of Rotterdam. When set in motion the disc illuminates like a giant dance floor, and just like every turntable, it allows the dj to manipulate the sound and create new music.
As always in the artist's oeuvre, interaction stands at the core of the work, as only with the engagement of the audience the Turntable becomes a unique auditory and visual experience. It is a meeting point, an outdoor stage and an urban playground that encourages creative and free use of public space, a musical hot spot in the city with no tickets to get in.
Photo's by Aad Hoogendoorn
Location
Concept
Prototypes
Making of
Opening
The artwork was opened by the King of The Netherlands, Willem-Alexander and the Director of the Ahoy.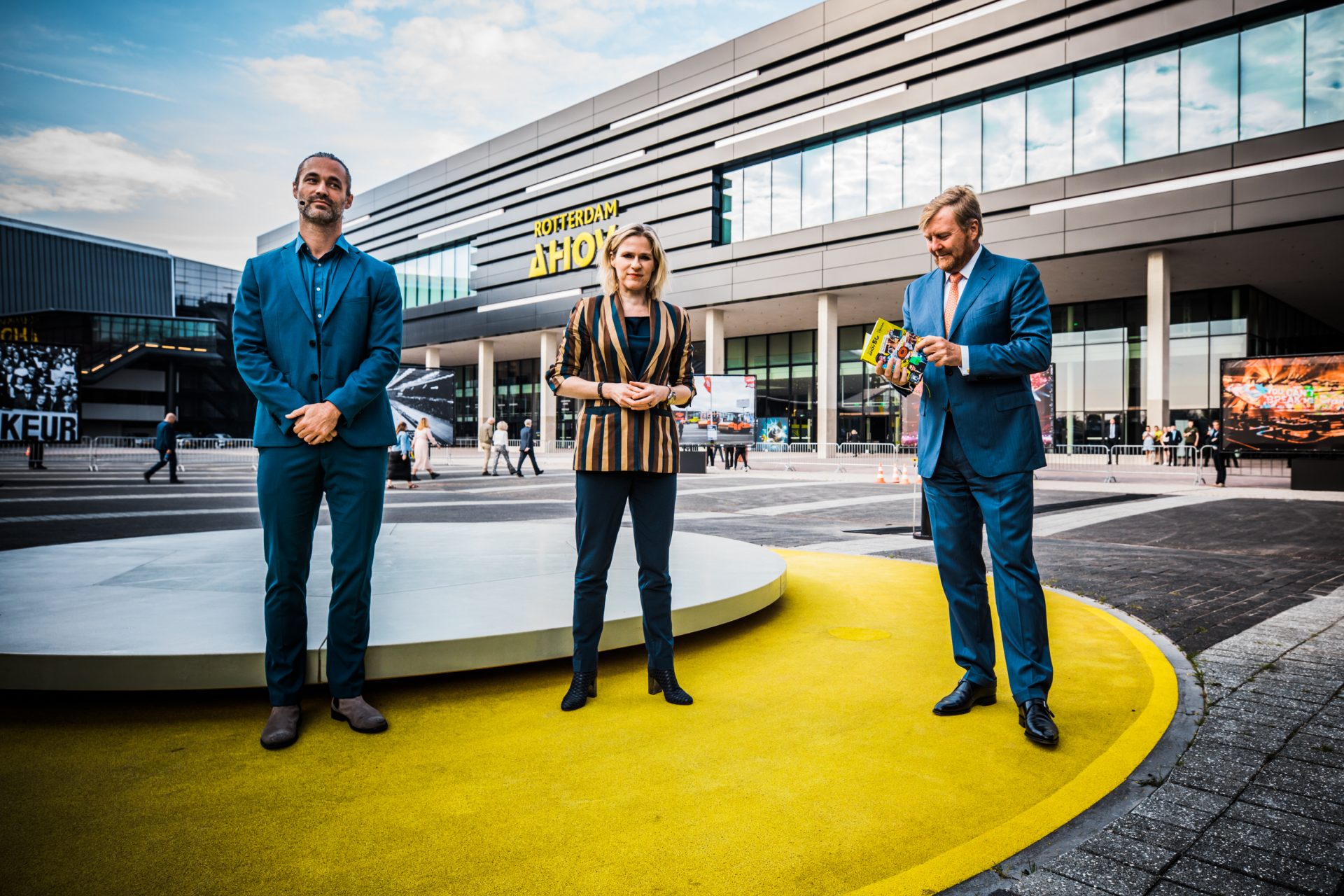 Opening photo's by Set Vexy
Links
See more artworks